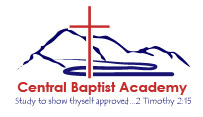 Current Employment Opportunities
Position
: K – 8th Teacher
Status
: Full-time
Salary
: $400.00 weekly
Responsibilities:
Must have a desire to work in ministry.
Must be able to provide consistent supervision of all the children.
Must provide a safe and healthy learning environment.
Must be able to observe and assess each child developmentally.
Must plan and implement well-balanced, age-appropriate activities.
Must complete lesson plans using the ABEKA curriculum.
Must create an attractive classroom environment that encourages exploration, creativity, and decision-making.
Must be able to offer every child verbal praise and acceptance, while providing clear and consistent expectations for children's behavior.
Must be able to set rules and create fair consequences.
Must understand and utilize classroom management strategies to maintain a child friendly environment.
Must perform maintenance and housekeeping duties of the classroom and common areas as directed.
Must be able to stand, sit, bend, stoop and lift.
Must be able to physically and mentally interact and react to children on the playground and/or in the classroom and attend to their needs.
Must attend all staff meetings, workshops, and seminars as directed.
Must present a professional appearance at all times.
Must have a positive attitude at all times.
Requirements:
Possess ability to relate positively to young children
Be flexible and able to adapt to various children's changing needs
Excellent written and verbal communication skills
Exhibit a creative, compassionate teaching style
Past ministry experience a plus.
Successful completion of Early Childhood Education/Child Development coursework is a plus
Experience in a licensed child care setting is a plus
About Central Baptist Academy:
Central Baptist Academy is a church-based school utilizing the ABEKA curriculum. Our goal, first and foremost, is to witness to children about our Lord and Savior Jesus Christ. We also provide an excellent learning environment. The ability to be successful in ministry is dependent on our willingness to be flexible and patient. We believe in helping the children learn to excel spiritually and academically.
Please send your resume to:
Apply@cbamagnolia.com
---